Farmer Hansen's Cure Soothes Arthritis in as Little as 3 Weeks
"Has the power to reduce the agony of osteoarthritis sufferers by an astonishing 90%." –The Daily Express
Dear Reader,
In 1980, 60-year old farmer Erik Hansen from Denmark suffered with terrible arthritis in his shoulders.
The bones in his upper arms ground against his shoulder blades. The pain was unbearable.
Like a lot of people, his prescription meds were all but useless. So he lived with the pain.
But a simple gift from a friend changed his life forever…
The gift? Jam made from the seed pods of a local wild flower. Farmer Hansen tasted it, liked it, and ate some more.
A little while later, he realized the intolerable pain in his shoulders had faded slightly. His arms moved a little more easily.
Was it the jam?
By the time he scraped the bottom of the jar a few weeks later, the aching and stiffness in his shoulders had all but disappeared.
Lifting hay bales. Lugging feed bags. There's a lot of heavy work on a farm. But with the pain in his shoulders virtually gone he could do it all.
Once he finished the jam, Farmer Hansen drove to a tiny island off the coast, where a ton of these wild flowers grow.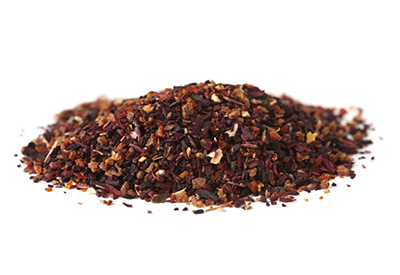 But instead of making jam, he dried them, ground them up, and took a little every day. To his surprise, the dried powder was even better at relieving his pain.
So he tested his cure on a few close friends with arthritis. After a few days the tender swelling in their joints faded too. Their nagging pain dwindled. For the first time, these people had found something that really eased their arthritis.
Town by town, word soon spread across Denmark about this all-natural cure.
In fact, the demand became so great, Farmer Hansen started a small business manufacturing it.
News finally reached hospitals and universities across Denmark. Overwhelmed by 5,000 letters singing its praises, rheumatologists, inflammation specialists, and clinical researchers began to scientifically test Farmer Hansen's cure.
One trial at Copenhagen Country Hospital involved 94 seniors with arthritic hips, knees, or hands.
Each person took either a placebo or a powder made from the seeds and shells of Farmer Hansen's cure. The results were presented in the Scandinavian Journal of Rheumatology.
A remarkable 8 out of 10 people taking this compound were able to…
Cut the use of their arthritis meds by 50% after only three weeks.
Imagine the terrible aching in your joints cut in half in just 21 days.
Sleeping all night long without waking with pain shooting through your hips as you turn in bed…
…Or walking downstairs without stopping halfway to rest your throbbing knees.
And Farmer Hansen's cure didn't just cut arthritis pain in half. After three weeks, it boosted the seniors' mobility by 40%.
They could do things like open jars, hold silverware, and tie shoelaces. Simple tasks they hadn't been able to do in a long time.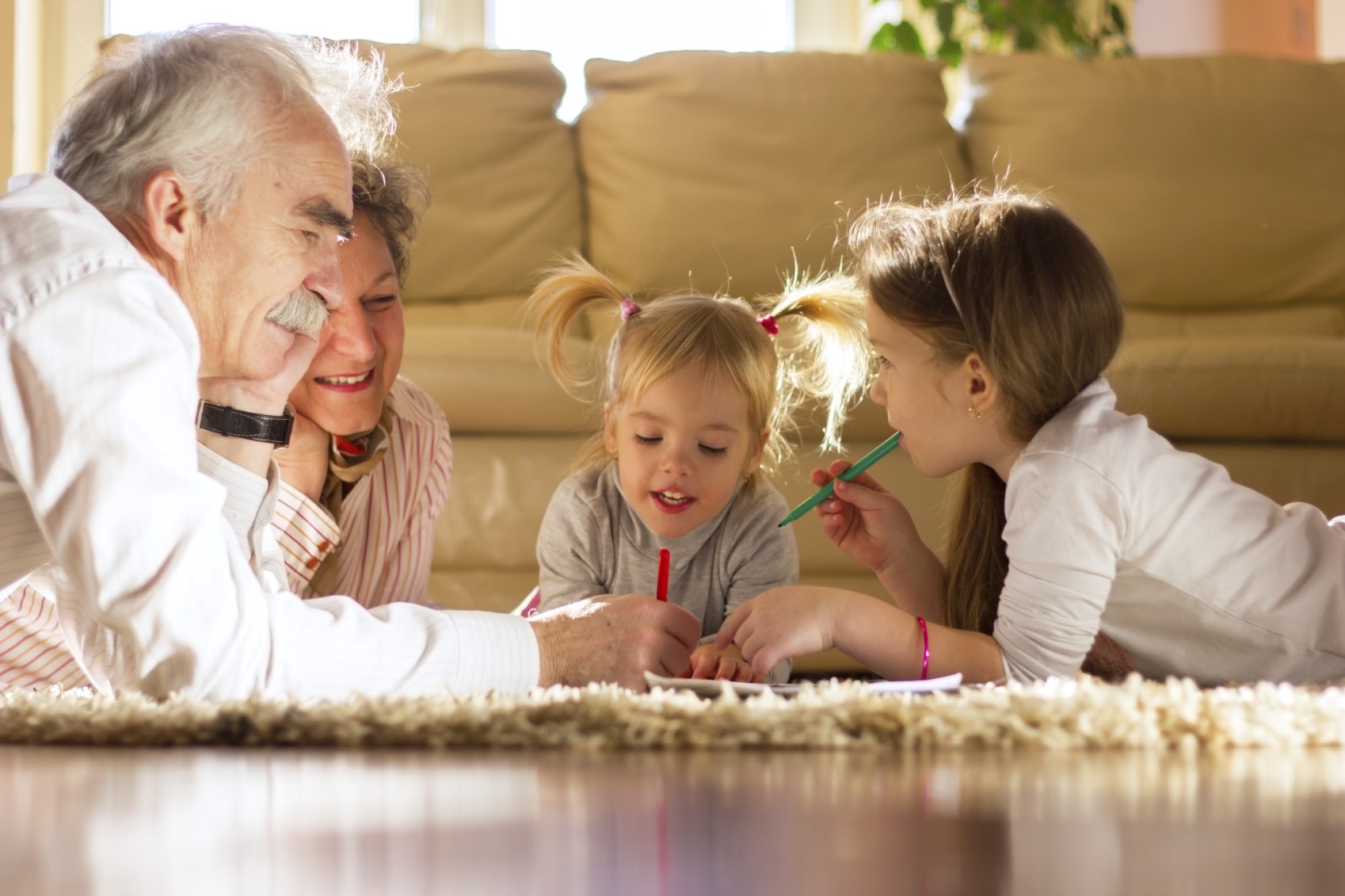 Even better, grandparents played on the floor with their grandchildren on long sunny afternoons…
…Golfers took powerful swings for a full 18 holes…
…And gardeners planted and pruned for hours on end.
Things they could only have dreamed of a few months earlier.
The doctor who ran the trial said, "It was more positive than we had ever expected and the findings are incredibly exciting. It could make a huge difference towards improving patients' lives."
Of course, this isn't the only clinical trial to test it.
In fact, there's been more than 30 scientific papers published backing up the efficacy of this cure.
Let me tell you about one. The results were pretty spectacular.
It proved Farmer Hansen's cure was…
Better than glucosamine for arthritis.
A research team from Frederiksberg Hospital in Copenhagen compared studies of glucosamine with studies of Farmer Hansen's cure.
And, when they presented their findings at the World Congress on Osteoarthritis…
It stunned an audience of leading rheumatologists, orthopedic surgeons, and physicians.
Because the study found it was almost 40% more effective than glucosamine…and 200% more effective than Tylenol at easing arthritis pain.
The Telegraph, one of England's most prestigious newspapers, reported on the findings saying that Farmer Hansen's cure was "better than painkillers for arthritis."
And it's not just the people in the clinical studies that have seen a change. One man said it…
Banished his unbearable agony and changed his life
60-year-old Larry started getting joint pain after he returned to running. As an older father he wanted to keep healthy for his 5-year old daughter.
"It dawned on me that a hip or joint replacement at my age was a possibility and that was something I was keen to avoid."
It wasn't until Larry read an article about Farmer Hansen's cure that he found the answer.
After taking it for three months, he was completely pain free. No aching knees and hips. No bursts of fiery pain.
Larry said "It has changed my life. I have to say, it's just incredible."
And then there's Arlene P. She's 70-years old and an ex-dancer and choreographer.
Arlene figured she'd just have to live with her aching knees.
But one evening at a dinner party, she overheard a physiotherapist and osteopath singing the praises of "Farmer Hansen's cure."
Curious, she decided to try it for herself.
"Since taking it I can lift and bend my knee freely and I've started running again. There's much less aggravation and so much more I can do," Arlene says.
Everything you need to know about Farmer Hansen's cure—and how to get it for yourself—is in: Extreme Healing: All-Natural Arthritis Solutions for a Pain-Free Life.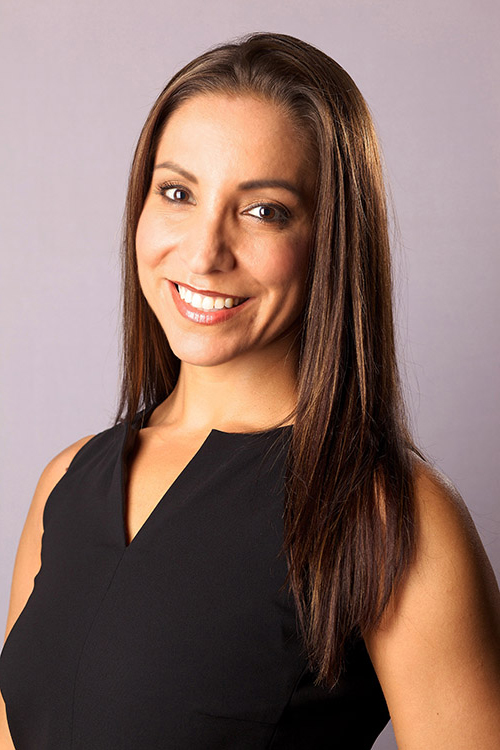 It's the latest special report from The Institute for Natural Healing.
Hello, I'm Angela Salerno.
I'm the executive director of INH. Our message here is simple…
You can live a longer, healthier, happier life.
And, more often than not, you can do it all on your own.
Without doctors.
Without drugs.
But to make it happen, you need the right answers. And that's where we come in.
Our network consists of doctors and scientists across the globe. True pioneers in natural medicine.
The INH research team dissects the studies, conducts the interviews, and cuts through the nonsense to deliver natural solutions backed by hard science.
Here at INH, we've carefully researched the science behind Farmer Hansen's cure and how you can start using it today to soothe your aching joints, cool the fiery inflammation, repair your worn out cartilage.
Of course, it isn't the only natural remedy for arthritis you'll find inside Extreme Healing: All-Natural Arthritis Solutions for a Pain-Free Life.
There's also:
| | |
| --- | --- |
| | The "bottom of the food chain" crustacean that reduced pain by a hefty 29%, and stiffness by 20% in just one week. (page 9) |
| | The secret ingredient in mustard that dramatically improves morning stiffness, walking time, and joint swelling. (page 12) |
| | The Wise Men's gift to Jesus along with a tasty spice that beat Celebrex at relieving pain in one study…without the deadly side effects. (page 15) |
We know it's not a one-size-fits-all world out there. What works like a miracle for some people, doesn't work so well for others.

That's why we detail 21 natural remedies.

But in case you're wondering why you should look at natural remedies, let me fill you in on the dangers of arthritis drugs.

One is…

Prescription anti-inflammatories double your risk of a heart attack.

First, there was Vioxx.

An anti-inflammatory millions of Americans took to ease their aching joints.

But it increased heart attack risk. In fact, one source believes Vioxx killed half a million Americans.

So Merck took it off the shelves.

Then there was Bextra. Like Vioxx, Bextra increased heart attack risk. And it, too, was quickly withdrawn.

Nowadays there's Celebrex. The Celebrex-related deaths are mounting up, starting with 10 in the first three months of its release.

However, here at INH, our careful research uncovered dozens of natural remedies for your aching, swollen joints…without the deadly side effects.

And we've put all our research into our report Extreme Healing: All-Natural Arthritis Solutions for a Pain-Free Life.

I'll tell you how to get it, risk-free, in a moment.

But first let me tell you about an…

Arthritis cure discovered at a German village…
in the heart of Peru.

If you strolled through its streets, you'd think you were in a small town in the Bavarian Alps.

Houses with gabled roofs and wide eaves, decorative carving and moldings, and long balconies…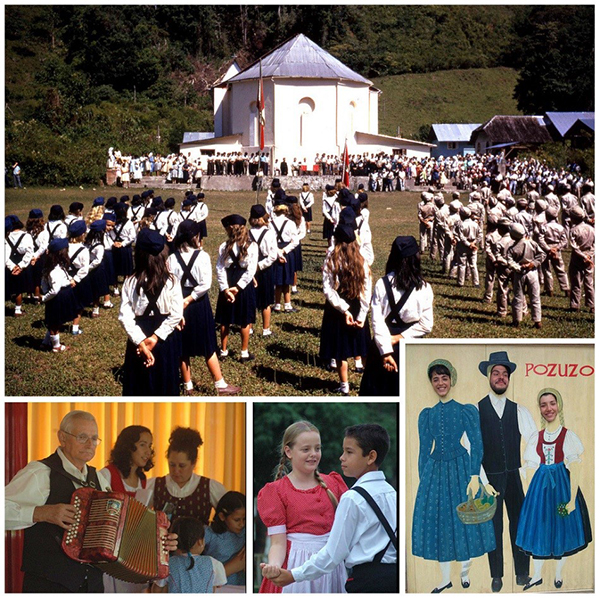 The women dressed in full length skirts and fitted bodices… And the men in lederhosen and wearing Alpine hats.
But you'd be in the heart of the Peruvian rainforest.
The town is Pozuzo, founded in the mid-1800s by German colonists.
In 1926, Dr. Arturo Brell went to Pozuzo to study the local Yanesha tribe.
For anyone, the trek from town to the Yanesha village was exhausting. But for Dr. Brell it was sheer torture because he suffered with severe arthritis.
However, he pushed on. And it was in this village he found the cure for his arthritis.
The Yanesha called it "sacred herb of the rainforest." But it's not really an herb.
It's a vine that climbs trees by clinging on to the trunk with its sharp thorns.
As far back as the Inca civilization, the Yanesha brewed its inner bark to make a sacred tea and drank it to ease joint pain, among other ailments.
And now, rigorous scientific studies have confirmed what the these people knew for generations.
In one study, 30 patients with arthritis in their knees took a freeze-dried extract of the "sacred herb of the rainforest," and 15 took a placebo.
After just one week, the extract group reported significant improvement in their arthritis pain.
Finally, crouch down to pick up keys they'd dropped without their knees locking… get down the stairs with ease…
…And get out of their chair without their knees crunching.
Then there was another trial at Innsbruck University Hospital, in Austria. The patients given the extract reported 50% greater pain relief than the patients taking a placebo, and their stiff, swollen joints eased.
In fact, the results of these trials, and a number of others, were so impressive that the World Health Organization officially recognized the vine as a medicinal plant.
There's also…
| | |
| --- | --- |
| | The Kalahari desert flower that wiped out arthritis pain in four weeks. One study of 122 people with arthritis compared the desert flower and a leading pain medication. The people who took the desert flower had as much pain relief as the people on the medication but with fewer side effects. (page 7) |
| | Aspirin's 6,000 year-old ancestor that may give longer lasting pain relief. In one study, patients taking this compound saw a 600% improvement compared to the patients taking a placebo after only two weeks. (page 14) |
| | The English obsession that soothes inflammation and may slow the breakdown of cartilage. Of course, it's tea. But it's not your everyday variety. This blend is packed with antioxidants up to 100 times more potent than vitamins C and E. And coffee drinkers, don't worry. You can get all the benefits in an easy-to-swallow supplement. (page 15) |
These natural cures are revealed in Extreme Healing: All-Natural Arthritis Solutions for a Pain-Free Life.
It's packed with practical advice on how you can soothe your aching joints and repair worn out cartilage.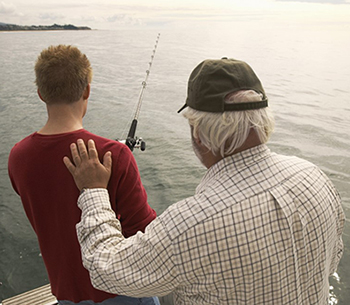 Just a few weeks with this report and putting some of the remedies to work, you could be battling a bass with a firm grip on your fishing rod…
Or twirling your grandkids round and round and listening to them giggle.
You'll also discover the scary side effects of arthritis drugs Big Pharma has tried to sweep under the carpet…
And the natural alternatives they want kept under lock and key.
All laid out in a risk-free report you can download in just a moment.
But first, here's a remedy that may surprise you because…
It Cooled Your Wife's Hot Flashes… Now It'll Ease Your
Arthritis Pain.
This wildflower is famous for soothing menopause.
But hardly anyone knows it works wonders on crippling arthritis pain.
It's because the seeds of this pretty yellow flower are packed with an essential fatty acid called gamma-linolenic acid (or GLA for short).
Your body uses GLA to fight inflammation. It reduces the pain and morning stiffness you get with arthritis.
In one trial reported by Arthritis Research UK, 94% of people also taking NSAIDs saw a significant improvement in their symptoms.
All because they took a supplement made from this North American wildflower.
This natural cure is revealed in Extreme Healing: All-Natural Arthritis Solutions for a Pain-Free Life. Along with…
| | |
| --- | --- |
| | The ugly flower that delivers as much relief as 400 mg of ibuprofen. A University of Oxford study reported it helped 40% of arthritis patients cut their pain by half. (page 8) |
| | The skin cream secret ingredient that also cushions and lubricates your joints. An enzyme called MMP-13 dissolves cartilage, eating away the protective padding in your joints. But this skin cream ingredient blocks MMP-13 and protects your joints from more attacks. (page 10) |
| | The blend of sugars (yes, sugars!) that delivers a one-two knockout punch to joint pain. They stop arthritis from destroying the space between your joints that causes the bones to grind against each other. (page 17) |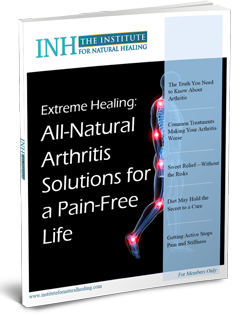 In Extreme Healing: All-Natural Arthritis Solutions for a Pain-Free Life, you'll find 21 carefully researched remedies with easy to follow steps for putting them into action, including how much to take for the best results.
And it's only $24.95.
Just a fraction of the small fortune you've probably spent on prescription drugs, ointments, and heat patches.
But you don't risk a penny to discover these safer and cheaper cures. Because you're backed by a…
365-Day 100% Money Back Guarantee.
It's simple.
Order the report. Read it. Put some of the remedies into practice.
If you're not convinced beyond a shadow of a doubt that these safe, natural alternatives have soothed your pain and cooled your inflammation…
Then I insist you get a full and fast refund.
Just let us know. No questions asked.
Here at the Institute for Natural Healing we've been helping people like you live a longer, healthier, happier life for years.
If you're not happy, we're not happy.
You have nothing to lose and everything to gain.
Do you really want to you keep swallowing Big Pharma's lethal concoctions?
Wouldn't you rather protect your health and well-being with safe, natural remedies?
You can with the help of Extreme Healing: All-Natural Arthritis Solutions for a Pain-Free Life.
Click the button below and take your first step towards a happier, healthier life.
In Good Health,


Angela Salerno
Executive Director
The Institute for Natural Healing